How to Change the Battery in Your Mercedes Key Fob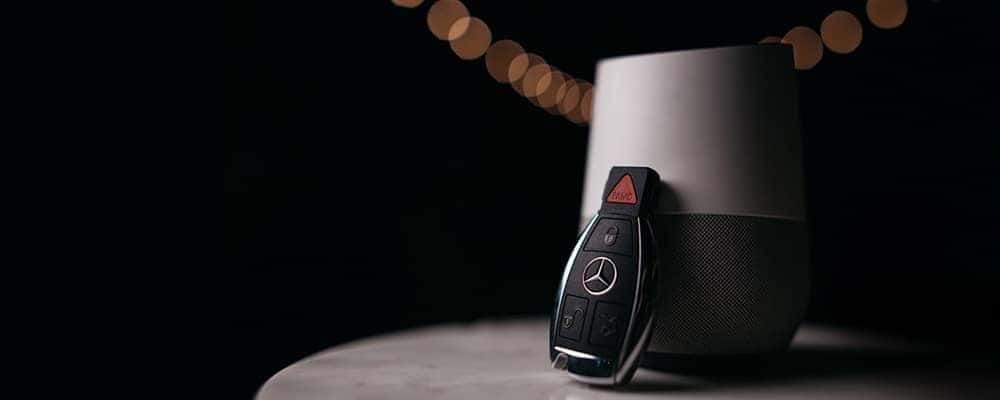 Are you worried about your Mercedes-Benz key fob battery or noticing that it's not operating as well as it used to? Check out our guide below to find out how to replace it before it's too late–a dead key fob might lead to not being able to start your vehicle on San Diego roads. Be sure to contact us with any questions at Mercedes-Benz of San Diego!
Signs Your Key Fob Battery Needs Replacement
There are many ways to tell if it's time or nearly time to replace your Mercedes-Benz key fob battery in Del Mar.
Your vehicle is increasingly difficult to start because the vehicle is having trouble sensing that the key fob is in the car.
It is becoming increasingly difficult to lock and unlock your doors.
Your key fob range seems to be getting shorter.
A warning light on your dashboard indicates a charging system issue.
Replacing Your Mercedes-Benz Key Fob Battery
Follow these easy steps to proactively replace your key fob battery before it kicks the bucket.
Determine which type of key fob you have. The Chrome Key and Smart Key fobs are slightly different.
Get the appropriate replacement battery. The Smart Key uses two 3-volt CR 2025 batteries while the Chrome Key uses just one. These are the small flat silver batteries you can find at most grocery stores and hardware stores.
Smart Key: At the end of the key holder, pull the latch and stick your key into the open slot. Lift the battery compartment out to replace the batteries.
Chrome Key: Pull the tab at the bottom, and push the key into the narrow end of the slot to pop off the cover and replace the batteries.
Come to Mercedes-Benz of San Diego for Your Service Needs.
Contact our service department if you are having any trouble replacing the batteries or if you want to schedule an appointment for additional service in the Rancho Santa Fe area. Be sure to explore our current service specials on tire rotations, Mercedes-Benz service, and more at Mercedes-Benz of San Diego!
More From Mercedes-Benz of San Diego
Are you worried about your Mercedes-Benz key fob battery or noticing that it's not operating as well as it used to? Check out our guide below to find out how to replace it before it's too late–a dead key fob might lead to not being able to start your vehicle on San Diego roads. Be sure to contact…

Mercedes-Benz Service B* is a group of car services performed at either 20,000 miles or 2 years, whichever marker comes first. Additional maintenance tasks may vary depending on your specific Mercedes-Benz model, but all models will receive the following upon coming in for Service B: Synthetic Motor Oil Replacement Oil Filter Replacement All fluid level…

Schedule Service Mercedes-Benz Service A* is a group of services performed after one year or 10,000 miles, whichever comes first. All Mercedes-Benz models will receive the following services: Synthetic Motor Oil Replacement Oil Filter Replacement All fluid level checks and corrections are dependent on factory-recommended service intervals for your vehicle's year and model Tire inflation…