How Long Do Car Brakes Last?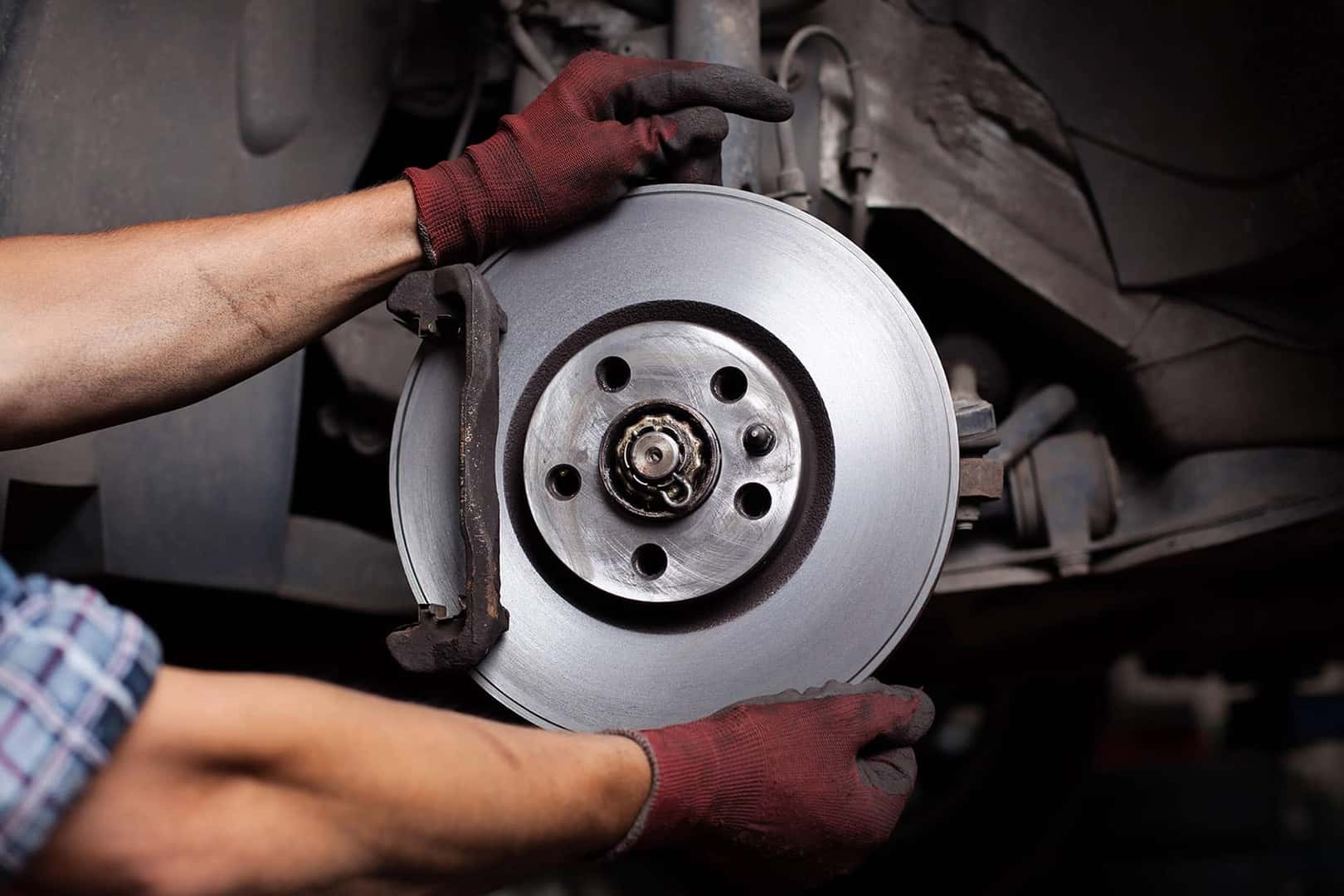 Car brakes that squeak, grind, or cause your vehicle to shake should be replaced at the earliest possible opportunity, but how long do car brakes last, anyway? If you've just replaced your brake pads, you can expect the new parts to last for roughly 40,000 to 80,000 miles. That's a significant margin, but it makes sense: how you drive can have a major impact on your brake life, and different types of brakes will have differing life expectancies. Find out how to maximize the number of miles on your brakes by reading on.
How Many Miles Do Brakes Last on Average?
While most brake pads last for almost 50,000 miles, the life expectancy of your brake pads will vary depending on the type of pads that you've selected for your vehicle:
Ceramic brake pads offer an excellent balance of longevity and braking effectiveness. Although the material will break down more quickly than metal (see below), this same factor allows these brakes to grip the rotor and slow you down more quickly.
Semi-metallic brake pads are composed of shaved metal, bound together by resin. They last longer than ceramic pads, but they don't offer the same level of performance. Of course, not all metal brakes are equally long-lasting. Talk to an expert at our parts department if you're not sure which to choose.
Brake rotors will generally last around twice as long as your brake pads. However, if you go too long without replacing the pads, you can wear through them and damage your rotors prematurely.
How to Maximize the Life of Your Brake Pads
Starting off with long-lasting brake pads can help you stay out of the shop for longer periods of time, but nothing has a greater impact on your brake life than your driving habits! Here's what you should keep in mind:
Drivers who accelerate slowly and brake gently will always enjoy longer-lasting brake pads.
Stop-and-go city traffic can be hard on your brakes! Stick to the highways near San Diego and Del Mar.
If you don't care for your tires, they'll lose traction–and your brakes will have to work harder to pick up the slack. Schedule regular tire rotations and don't drive on balding tires.
In addition to regular replacement of your brake pads and brake rotors, make sure that you check on your brake fluid from time to time! This hydraulic fluid helps to apply the full force of your brakes when needed, and a lack of clean brake fluid will cause your performance to decline rapidly.
Schedule Brake Replacement at Mercedes-Benz of San Diego
If you're located near San Diego or Rancho Santa Fe, our dealership is your source for long-lasting brake pads. What's more, since our team members are deeply familiar with Mercedes-Benz vehicles, we can help you care for your brakes in the most effective way possible. Schedule an appointment or explore our service specials today.
Learn More with Mercedes-Benz of San Diego
Whether you need a commercial van for work or you're gearing up for long-distance adventures, the Mercedes-Benz Sprinter dimensions will help you get there and back with everything you want and need. The Mercedes-Benz Sprinter is available as a Cargo Van, a Passenger Van, a Crew Van, and a Cab Chassis, and dimensions will naturally vary from model to model. Still, every model in the lineup is spacious, smartly-designed, and well-equipped!

Each of the 2021 Mercedes-Benz GLE configurations has plenty to offer busy families and solo adventurers in the San Diego area. Whether you're looking for a luxury SUV or a high-powered premium coupe, you'll find that this model offers the perfect mix of space, power, maneuverability, and amenities. After all, this model has risen to the top of the exceptionally competitive midsize luxury SUV class for a reason!

Every aspect of the 2021 Mercedes-Benz GLS SUV is practically guaranteed to please. Of course, that claim extends to the generous Mercedes-Benz GLS dimensions, which allow you to accommodate up to seven passengers on the roads near San Diego and Del Mar. Inside and out, it's clear that this full-size three-row SUV has exactly what you're searching…