Date Night Ideas in Carlsbad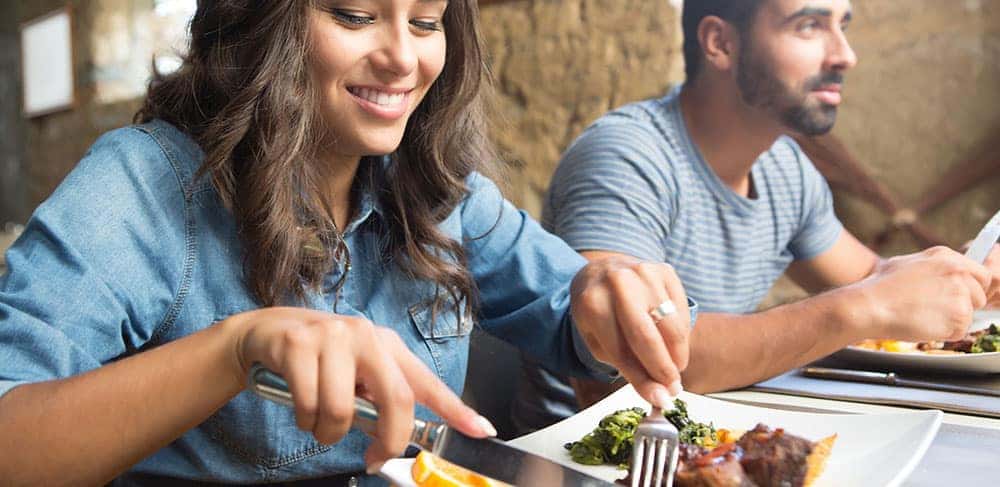 If you're looking for date night ideas in Carlsbad, you're in luck. From restaurants to events to exciting activities, you have plenty of options when it comes to enjoying a fun and/or romantic night out on the town. Take a look at some of the best spots to go on a romantic evening before planning your next date!
Dinner
Going out to dinner is one of the most popular date night ideas, and there are plenty of restaurants in Carlsbad for you to choose from, no matter what your specific tastes may be. If you have a taste for seafood or steak, you'll want to check out Vigilucci's Seafood & Steakhouse or King's Fish House. If you'd rather go somewhere with American fare and live entertainment, Campfire is a great option. Plus, if you go out to dinner early enough, it leaves the night wide open for some other fun activities.
Arts
Taking in a show or exhibit can be a fun date night because it allows you to be entertained and informed while still providing the intimacy to help you get to know one another. If you are a fan of the arts, there are many different places to go for date night. New Village Arts Theatre is a small venue that often hosts plays and musicals, or you can check out the Museum of Making Music where you can explore galleries and exhibits of instruments as well as live events.
Parks
Many people overlook parks for date night ideas, but they give you an open slate to do just about anything. From hiking to picnicking to enjoying a game of frisbee, you can easily spend a day and have a lot of fun together. Thankfully, there are plenty of parks in Carlsbad for you to choose from. Aviara Community Park gives you access to picnic space and sports fields, Poinsettia Park delivers beautiful greenery and tennis courts, and Alga Norte Community Park is oversized and delivers athletic fields galore.
Learn More From Mercedes-Benz of San Diego
When it comes to date night ideas in Carlsbad, you have plenty of options to choose from. Plus, with easy access to places like El Cajon and surrounding neighborhoods, you can even explore outside Carlsbad and seek things to do near San Diego. For an out-of-the-ordinary date idea, you can even volunteer at an animal shelter together! No matter where you decide to go, though, you'll need a ride to get you there. Contact Mercedes-Benz of San Diego and let us make date night more exciting with a new vehicle.